The Open HUM
.
Personal virtual tours
Staged automatically to match your customer's taste and needs, so they can feel at home.
Contact Sales
Launch Demo
Your prospects will now be able to experience your property as if they were already living there
TRUSTED BY THE LARGEST developers, owners, operators & Vendors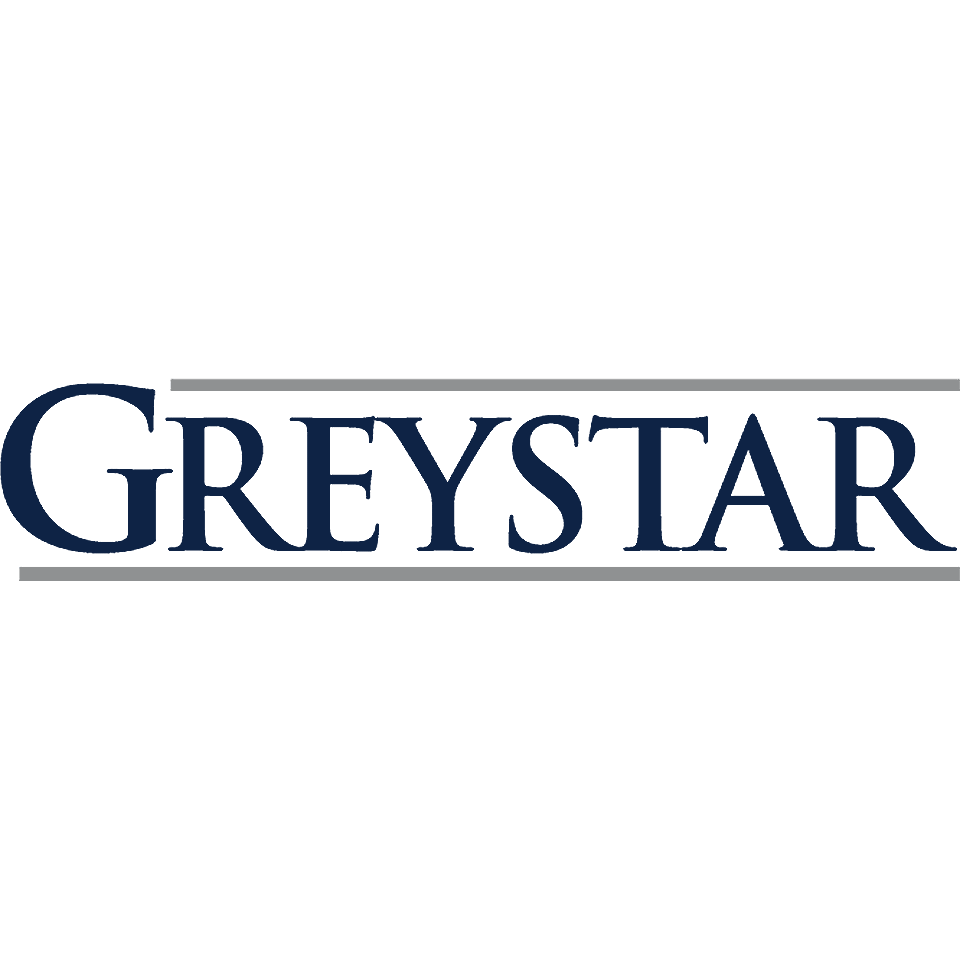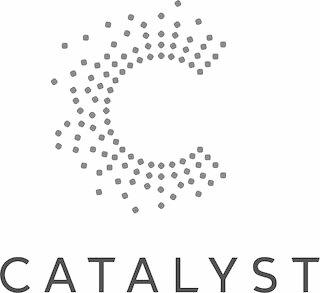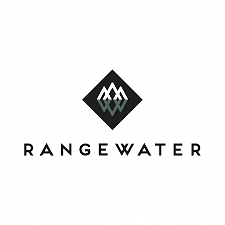 far from a generic virtual tour
A fully tailored
virtual open home
There are a million different ways that a resident could decorate a unit. With at HUM's predictive stagings, you will be able to show an interior crafted automatically to each customer's taste.
You can see the full customer experience here
make spaces relevant & relatable
One Unit.
Multiple Uses.
Show your prospects how the same unit can be configured to meet their particular needs. Whether your prospects want a playroom for their children, a home office, or a guestroom with at HUM's unlimited stagings one of them will match their lifestyle.
Fully embedded into your website and listings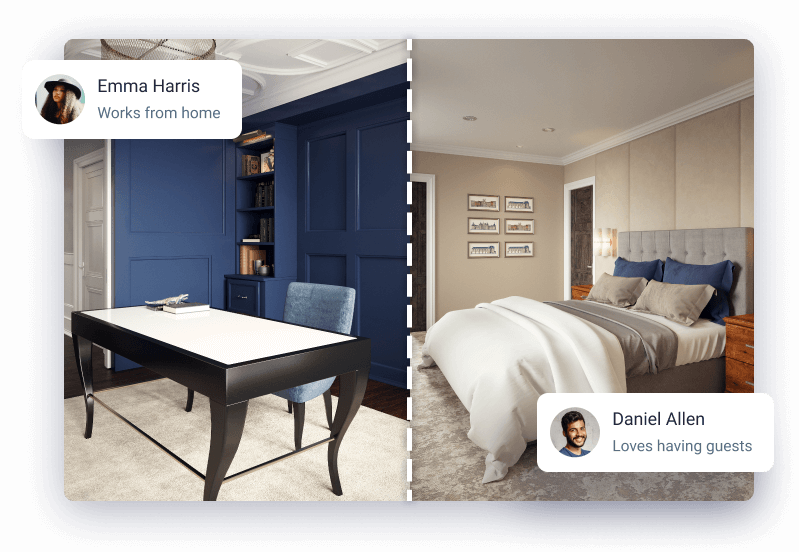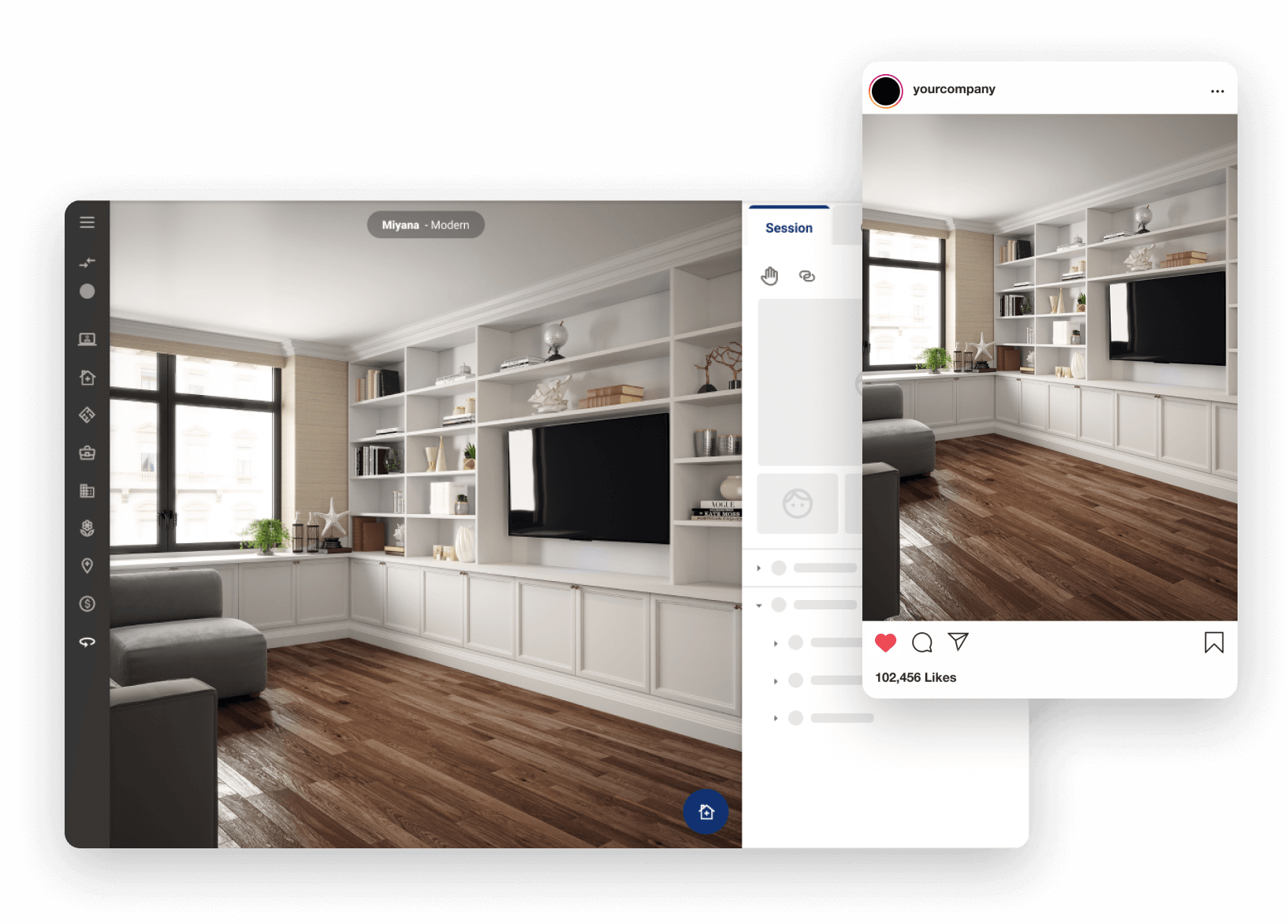 offer users expert guidance
Easily switch between
guided and self-guided
Our virtual tours can be embedded on your website, on a listing marketplace, sent out on a mailing campaign or even better used on your HUM Touring showroom so agents can help guide the tour.
See how HUM Touring improves the interaction with agents
unlimited options and configurations
Showcase every variation
Load as many variations of each unit as you want, including finishes, appliances or other alternatives that your future residents can choose from. Our AI can help them pick the one that is best suited to each prospect's style, showing them an option package that really resonates with them.
Watch Video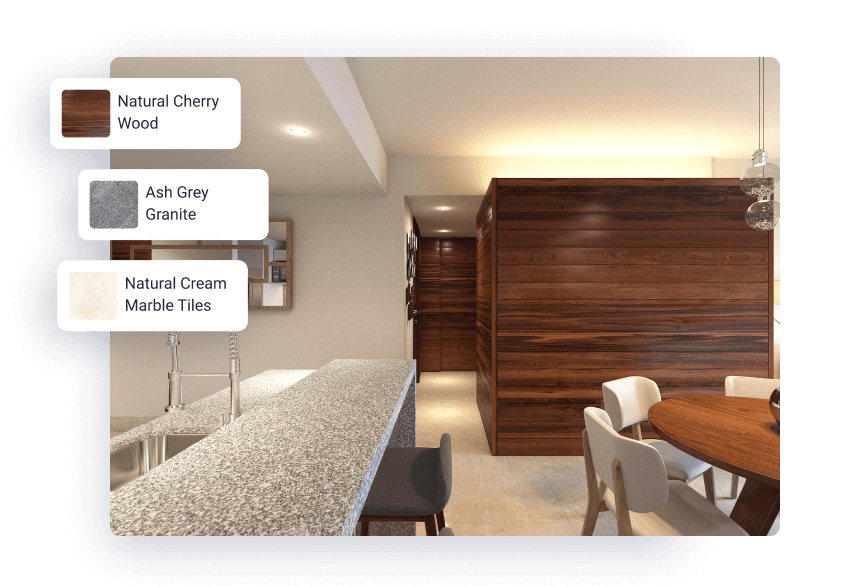 Powerful built-in data analytics
Understand your customers at a deeper level
Learn how your customers are interacting with the space and market accordingly.
Per visit tracking
Customer preferences
Market trends
We can even integrate with your current CRM or PMS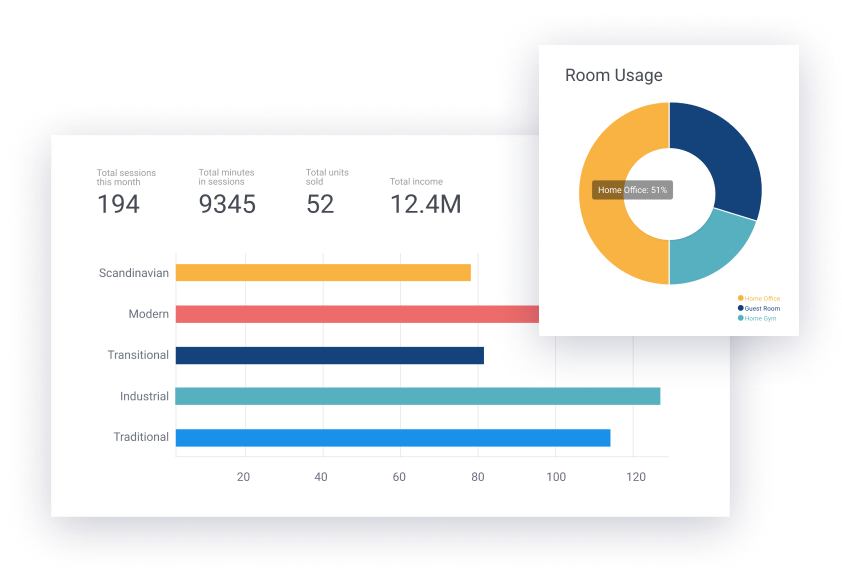 Different levels of personalization
For each point in the customer journey and for every budget.
‍
1. Fully personal
Virtually staged on the go for each prospect
Let our AI Interior Designer create a virtual tour completely unique for each of your prospects. Full interactive immersion for a more active engagement with the prospect to accurately predict their style and needs.
2. Enhanced personalization
The right balance between quick & personal
Our predictive algorithms matches users to the best staging from a constantly growing library. Quick and effortless, it even remembers the user's preferences.
3. limited personalization
Predefined styles and uses for different segments
Your prospects can quickly switch between virtual stagings to find the right one for them. We define the variations and segments with your team.
4. Predefined staging
A simple staging for simpler interactions
For when you want to quickly convey a single use and style.
Frequently asked questions
See how our customers are transforming the way properties are leased and sold
Quick and effortless implementation
Setup only takes a few days, we'll help you choose the information needed and take care of the rest.
Schedule a call